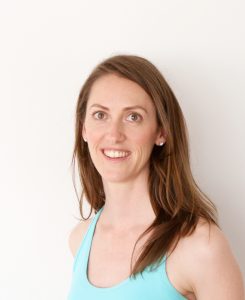 Kirsty Innes – Credentials 
*Teaching Assistant: 30hrs Restorative Yoga Teacher Training with Lizzie Lasater
Brisbane, Australia (2018)
*Event Organiser + Teaching Assistant: Befriending the Body, Befriending the Self Yoga Intensive with Donna Farhi
Gold Coast, Australia (2017)
Fertility Yoga Teacher Training
with Tanya Neate, Bliss Baby Yoga – Byron Bay Australia (2017)
*Event Organiser + Teaching Assistant: Spinal Integration Yoga Intensive with Donna Farhi 
Donna Farhi – Gold Coast, Australia (2016)
Relax and Renew (R) Restorative Yoga Teacher Training
with Judith Hanson Lasater – London, England (2016)
*Teaching Assistant: Yoga for Fertility & Menstrual Health
with Uma Dinsmore-Tuli – London, England (2016)
Total Yoga Nidra Facilitators Training
with Uma Dinsmore-Tuli – Inis Mor, Ireland (2016)
*Teaching Assistant: Origins of Alignment Yoga Intensive with Donna Farhi
with Donna Farhi – Edinburgh, Scotland (2016)
Yoga Nidra Foundation Course
with Uma Dinsmore-Tuli – Lake District, England (2016)
Well Woman Yoga Therapy Teacher Training
with Uma Dinsmore-Tuli, Yoga Campus – London, England (2015)
Pregnancy & Postnatal Yoga Teacher Training
with Uma Dinsmore-Tuli – Stroud, England (2015)
*Event Organiser + Teaching Assistant: Origins of Alignment Yoga Intensive with Donna Farhi 
with Donna Farhi – Gold Coast, Australia (2015)
Therapeutic Yoga for Arthritis Workshop
with Adam Bornstein, Radiant Light Yoga – Australia (2014)
First and Second Degree Reiki – Usui/Holy Fire Reiki Ryoho
with William Lee Rand, The International Center for Reiki Training (2014)
Mindfulness Coaching Course – Level 1
with Tammy Williams, Yoga NRG – Sunshine Coast, Australia (2013)
Anusara Immersions 1, 2 and 3
with Julie Smerdon – Brisbane, Australia (2013)
Crystal Healing Level One
with Kerry Marsh, Crystal Discoveries – Australia (2013)
Advanced Yoga Studies Certificate
with Donna Farhi – Christchurch, New Zealand (2008)
Yoga Teacher Training Course
One Year – 500 hours
with Kate Pell, The Yoga Den – Brisbane, Australia (2007)
In addition to her in-depth training in various Yoga and healing traditions, Kirsty also holds two Bachelor Degrees, a Bachelor of Arts (Japanese) and a Bachelor of Education (secondary) plus a Certificate in Teaching English to Speakers of Other Languages (TESOL). Her love for inclusive teaching practices and language permeates all that she does.
My Yoga Story – Kirsty Innes 
I feel very blessed to have first experienced the benefits of Yoga at the relatively young age of 22. If however, I had listened to the wisdom of my mother, I would have experienced it a lot earlier. When I was 15, I was diagnosed with a severe scoliosis, an unnatural curvature of the spine. Being told at the age of 15 that you might want to consider a spinal rod or head brace to avoid a lifetime of pain is a little disheartening. It was then, at this vulnerable age, that I started to dislike my body and question why it appeared to be working against me. My mum decided to take me to my first Yoga class, but my mind was too busy envisioning myself strapped to metal rods for the rest of my life that I felt frustrated and distracted for the entire class. I never went back…. and I never went back to the doctor who suggested the spinal rod.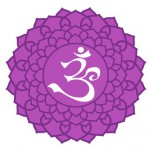 Life continued as normal and eventually I forgot about my spinal misalignment. Then, at the age of 16 I found myself feeling weak, fatigued and riddled with excruciating pain in every joint of my body. After months of medical tests and alternative therapies I was diagnosed with Lupus disease, a potentially life-threatening illness. At the same time, I was transitioning from girl to woman and slipped back into questioning my body. My monthly cycle was debilitating. I wouldn't learn for another 10 years that this was because I have endometriosis.  Even so, I started to blame my body for letting me down… again. At age 16, while my friends were out buying the latest fashion to go to parties where they would eat McDonalds and hook up with their new boyfriends, I was going to doctors in my pajamas, getting weekly vitamin injections and reading Chicken Soup For The Teenage Soul… over and over and over again. I was searching for meaning. Looking for hope.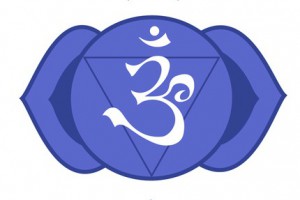 It was during this search for meaning that, without knowing it, I connected with a deeper part of myself. I found the part of me, deep inside, that is always okay. I learnt what it meant to live in the moment. I let go of attachment because sometimes the simple act of turning on a shower tap was too painful. No shower today. Back to bed. I learnt to breathe deeply. I learnt to be mindful of how my body was feeling in each moment and respond accordingly. I realised how precious life is and committed to filling my future, whatever that may be, with things that brought joy – to those around me, and to myself.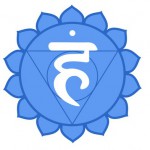 This commitment led me to Japan at the age of 22. A recent university graduate ready for my first major teaching gig I was excited, and a little scared. I had been relatively pain-free for the last several years but my body was still a foreign entity and I never knew when it might let me down again. In Japan, I lived in a remote community where I had no friends, a serious language barrier and was starting to feel rather isolated. I had seen a group doing Yoga in the local community hall and was mesmerized by these people, each almost triple my age, who seemed happier, healthier and far more energetic than I was. I wanted to be their friend. I inquired about their classes and decided to join them… and I did so every single week, for the next 50 weeks. Rain, snowstorm or typhoon I rode my little green bicycle through the rice paddies to attend Yoga after work. Often I couldn't understand a word the teacher was saying but I just followed the other students and, most importantly, I started to trust. I trusted my intuition and I trusted the wisdom of my body.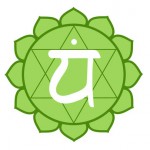 Like many things in life, we can never know in advance the full impact something is going to have on us. My initial reason for joining that class, has lost importance as I have moved deeper into the practice. But one thing has remained true since that first exposure to Yoga in Japan…Yoga always makes me feel good. It's relaxing. It's energizing. It's strengthening. It's nurturing. It helps me reconnect with that place deep inside that is always okay. Whatever I need in that moment, yoga can provide. I feel better after a yoga practice that I did before it … 100% of the time.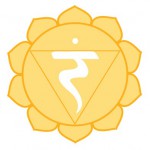 "Yoga is not about being attached to looking good in the different poses. It's about being committed to feeling good… and sometimes that means creating a new pathway." 
Australian born and raised, to Scottish parents, Kirsty now shares her time between Brisbane, Australia and Scotland. She is sought after for private therapeutic Yoga sessions as well as workshops, classes and retreats. 
SaveSave
SaveSave
SaveSave
SaveSave
SaveSave
SaveSave
SaveSave