Restorative Yoga is a powerful practice to deeply rest and restore the mind and body. Classical yoga postures are practiced completely supported  by blankets and bolsters. This delightful 2-hour session is a positive antidote to high levels of stress and fatigue and will leave you feeling well-rested and rejuvenated for the week ahead.
Kirsty was recently in the UK where she had the privilege of studying with Judith Hanson Lasater – the mother of Restorative Yoga. Participants in this Restorative Yoga Afternoon Retreat can look forward to learning some of the latest developments in Restorative Yoga for extreme comfort, relaxation and restoration.
Upcoming Sessions:
* Sunday 2nd December, 2:00-4:00pm
* Sunday 13th January, 2:00-4:00pm
Where: SoHo Yoga Ascot – shop 1a/68 Racecourse Rd, Ascot QLD 4007
Investment: $43 per session (includes online booking fee)
Bookings: Book online at: www.kirstyinnes.com.au/product-category/restorative-yoga/
Bookings and pre-payment are essential as enrolments are kept low to ensure individual attention and sufficient props for each participant.
Our studios are fully equipped with basic props. For your supreme comfort please wear loose comfortable clothing or yoga wear. You may also wish to bring a pair of socks and a water bottle.  All levels welcome. *No previous Yoga experience required.
Contact Kirsty Innes 
by email: kirsty@kirstyinnes.com.au
on Facebook: www.facebook.com/KirstyInnesYoga
or use the online contact form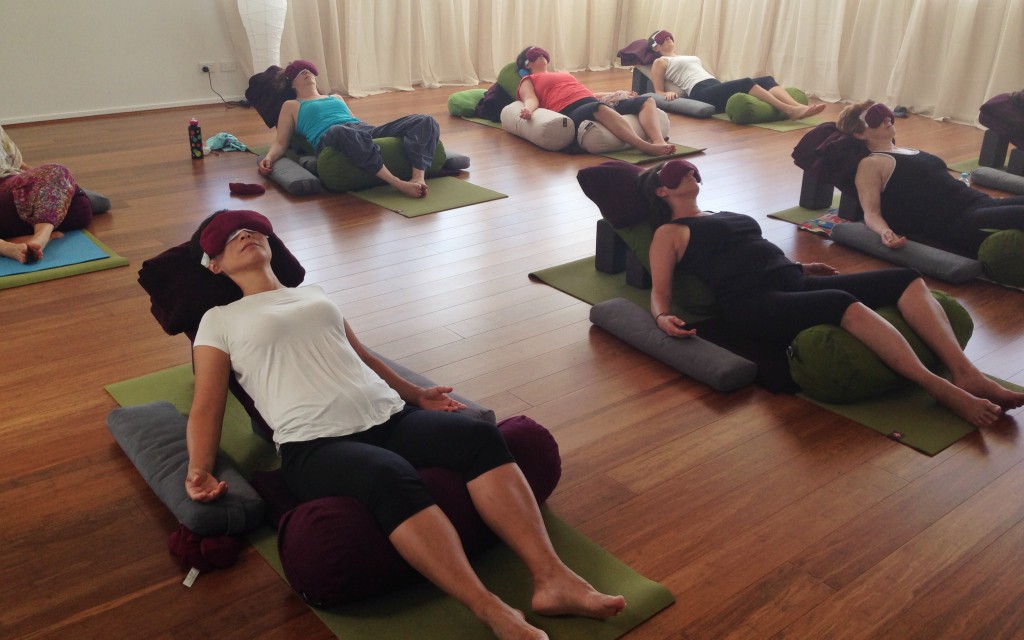 SaveSave
SaveSave
SaveSave
SaveSave
SaveSave
SaveSave
SaveSave
SaveSave
SaveSave