Restorative yoga is a deeply relaxing, receptive style of yoga practice. By consciously taking the body to a deep state of relaxation, we allow tension to release, inviting our bodies to soften and our energy to flow more freely. By re-connecting with our natural relaxed self, we restore and renew our energy levels.
The best way to describe the benefits of restorative yoga is to perhaps ask what aren't the benefits of restorative yoga? If you have suffered from stress, trauma, injury or illness, this practice can help to restore and heal. If you are not suffering any of these but are going about your daily life with a regular amount of stress in your life, and want to continue to feel good in your body, this practice will help to maintain well-being.
Some of the most-noted benefits of a restorative practice are:
A dismantling of chronic tension patterns
Enhanced immune function
Effective cellular respiration
Reduced hyper-tension in the cardiovascular system
Reduced mental and emotional tension
The body-mind can return to a natural state of equilibrium
Once experienced there is little doubt of the benefits.
Kirsty runs monthly Restorative Yoga Afternoon Retreats – these delightful 2-hour sessions are a positive antidote to high levels of stress and fatigue and will leave you feeling well-rested and rejuvenated for the week ahead.
Read Kirsty's article on Restorative Yoga >>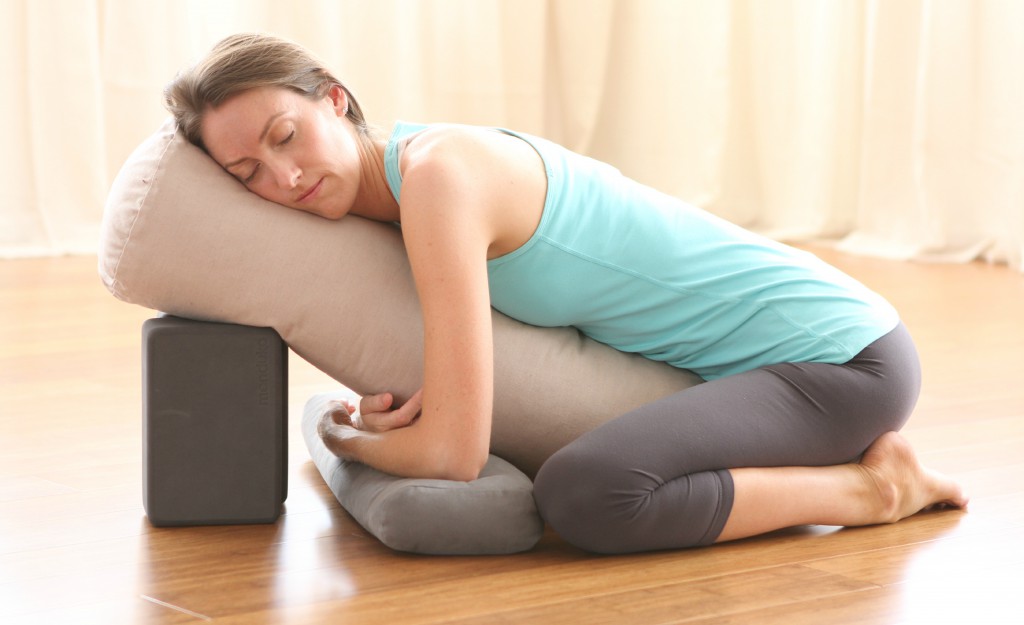 "Kirsty's restorative sessions are an absolute must. I walk into the class with stress from the top of my head to the tips of my toes, but by the second pose, with Kirsty's beautiful words, relaxation seeps into every nook and cranny. I re-enter the hectic world but retain my relaxed state of being for days. " – Andrea C., Bulimba 
" I took my mum to a Restorative Yoga Retreat this afternoon run by my dear friend Kirsty Innes. What an amazing experience. It was so wonderful! I loved every minute of it and mum did too. Thank you for introducing me to this world Kirsty. Can't recommend Kirsty's class enough. It was a beautiful experience. x" – Danielle B., Everton Park